RFID Warehouse Management system
RFID Warehouse Management system
The main subject of RFID laundry system stated as below:
1. Quick Inventory Checking in the mobility
2. Quick Location of the asset by RFID scanner
3. Replacement of the RFID Tag for the lost
4. Intelligent Management for the warehouse inventory
5. Save labor cost in the inventory management
System Structure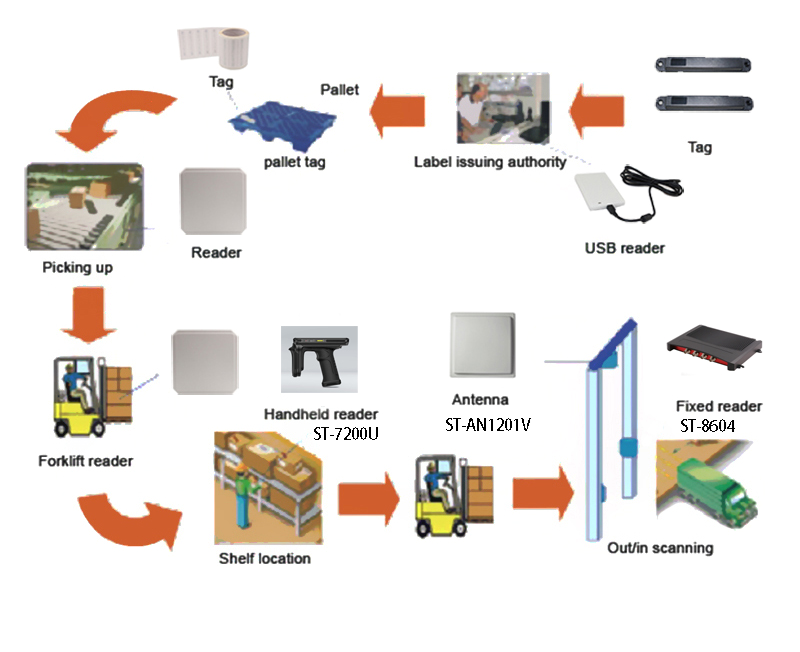 Main Products
ST-9001U RFID Desktop USB Reader
l 868Mhz-968Mhz RFID reader and writer
l Protocol ISO 18000-6C, GEN 2
l USB 2.0 Full Speed Interface
l Used for register the Tag in software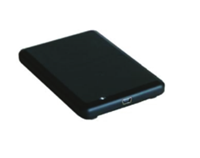 ST-8604 UHF Four Port Reader
l Frequency: 860Mhz-960Mhz (EU & US standard)
l EPC Gen2 ISO18000-6C
l Impinj R2000 Reading module, distance 5-10 meters depends on the antenna connected
l Connection with four antenna in max.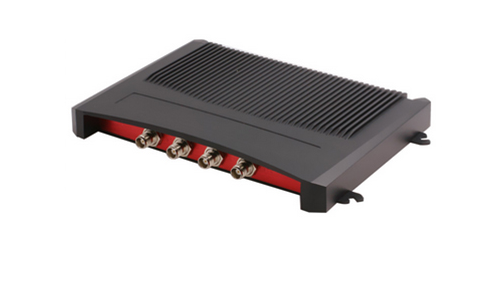 ST-AN1201V 12dbi UHF Long Range Antenna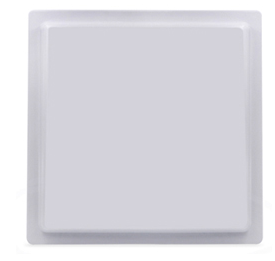 ST-9802 UHF Long Range Reader
l 868Mhz-968Mhz RFID reader
l Protocol ISO 18000-6C, GEN 2
l Wiegand 26/34 port, relay output
l Used for detecting the card in vehicle and send data to control board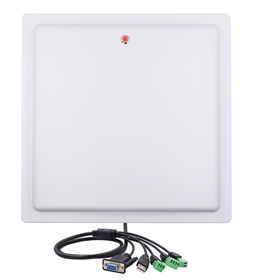 ST-7200U UHF Handheld Reader
l Android 6.0 Operate System
l Protocol: EPC Gen2 ISO18000-6C
l Impinj R2000 Reading module, reading distance up 2-10 meters
l UHF Frequency 860Mhz -960Mhz customized
l 4G, GPS, WIFI, Bluetooth available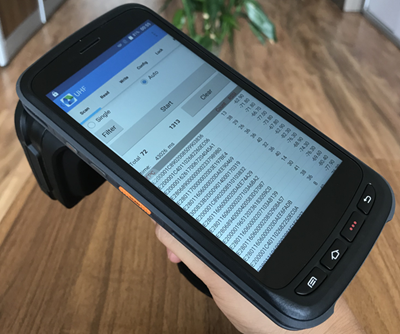 UHF Anti-Metal Tag
l EPC Gen2 ISO 18000-6C protocol
l Frequency: 860Mhz-960Mhz
l ABS Anti metal Tag Size: 135*22mm*5mm
l Reading distance: 5-10 meters depends on the antenna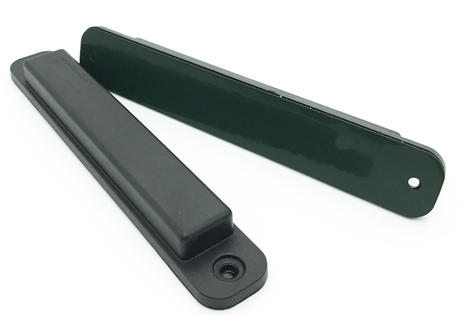 UHF RFID Label
l EPC Gen2 ISO 18000-6C protocol
l Frequency: 860Mhz-960Mhz
l Adhesive Paper Sticker Size: 70*21mm, or customized
l Reading distance: 5-10 meters depends on the antenna
l Packing in a roll