Modbus To Ethernet Converters Model: ST-TCP410i
Modbus To Ethernet Converters Model: ST-TCP410i
FOCUS

SHAN DONG

10DAYS

5 million/year
Features of entry-level Modbus to Ethernet converters ST-TCP410i.
● 1 RS232 and 1 RS485 Modbus to Ethernet converters
● 1 RS232 and 1 RS485 Modbus Serial to Ethernet Converters
● Power supply accepts wide voltage input range DC 5-36V
● Support TCP server/client, UDP server/client,https client, Virtual COM
● Support Modbus RTU to Modbus TCP
● Support flow control CTS/RTS, XON/XOFF
● Support 1 RS-232,1 RS-485 serial port to 1 10/100Base-T(X) self-adaptive Ethernet interface
● Configuration via Web Server page, AT commands, and Windows Utility
ST-TCP410i
Modbus to Ethernet Converters
---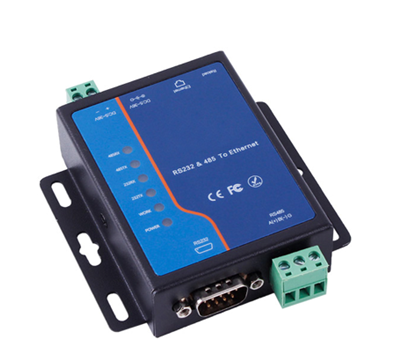 Features of entry-level Modbus to Ethernet converters ST-TCP410i.
● 1 RS232 and 1 RS485 Modbus to Ethernet converters
● 1 RS232 and 1 RS485 Modbus Serial to Ethernet Converters
● Power supply accepts wide voltage input range DC 5-36V
● Support TCP server/client, UDP server/client,https client, Virtual COM
● Support Modbus RTU to Modbus TCP
● Support flow control CTS/RTS, XON/XOFF
● Support 1 RS-232,1 RS-485 serial port to 1 10/100Base-T(X) self-adaptive Ethernet interface
● Configuration via Web Server page, AT commands, and Windows Utility
Technical parameters
System Information

Processor

Cortex-M4

Basic Frequency

120MHz

Flash

512K byte

Ethernet

Port Number

1

Interface Standard

RJ45

Rate

10/100 Mbps MDI/MDIX, auto switch between cross and direct connection

Protection

2KV electromagnetism isolation, shell insulation blocking

Network Protocol

IP, TCP, UDP, DHCP, DNS, https, ARP, ICMP, Web socket, httpsd client

Receive Buffer

Max 16k bytes buffer

Serial

Port Number

2 (1*RS-232, 1*RS-485, can work at the same time)

Interface Standard

RS-232: DB9 pin type, RS-485: 3 wire (A+, B-, G)

Data Bits

5, 6, 7, 8

Stop Bit

1, 2

Check Bit

None, Even, Odd, Space, Mark

Baud Rate

RS-232: 600 bps ~ 230K bps, RS-485: 600 bps ~ 1M bps

Flow Control

RTS/CTS

Buffer

Send and receive 2k bytes respectively

Protection

RS-485: anti-static 2KV, lightning protection

RS-485 Pull-up and Pull-Down Resistor

2.2 KΩ

Software

Virtual Serial(USR-VCOM)

Windows 2000 or higher (32 bit/64 bit)

Configuration

Built-in webpage, computer set-up software, serial command

Basic Parameter

Size

80 x 62 x 24 mm

Operating Temp.

-40 ~ 85°C

Storage Temp.

-45 ~ 105°C, 5 ~ 95% RH

Input Voltage

DC 5 ~ 36V

Working Current

86.5mA(aver)@ 5V

44.3mA(aver)@ 12V

Power

<1W

More

Certificate

CE,FCC,ROHS

Warranty

2 years

Accessory

5V1A high-quality power supply, serial line, cable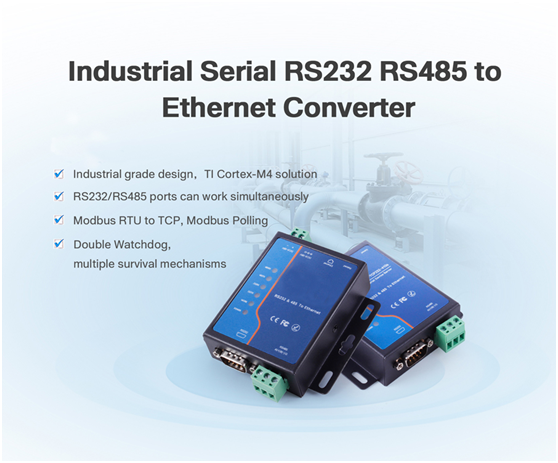 Basic Function
Modbus to Ethernet Converters ST-TCP410i can realize bi-directional transparent transmission
between RS232/RS485 and Ethernet RS232/RS485 ports can work at same time, not affect each other.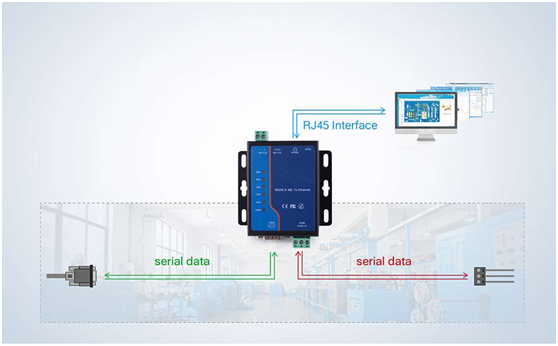 Industrial Solution
Based on TI Cortex M4 Solution, signal processing more efficient and reliable.
Equipped with optimized TCP/IP protocol stack, stable and reliable, Modbus to Ethernet converters ST-TCP410I can realize bi-directional transparent transmission efficiency. Work Temp: -40 ~85C, supports hardware watchdog to keep it work stable.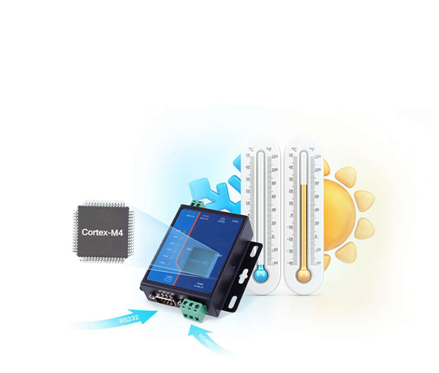 Multiple Working Modes
Modbus to Ethernet converters ST-TCP410I support 5 work modes: TCP Server, TCP Client, UDP Client, UDP Server and httpsD Client. Configure simply and it can realize data transmission.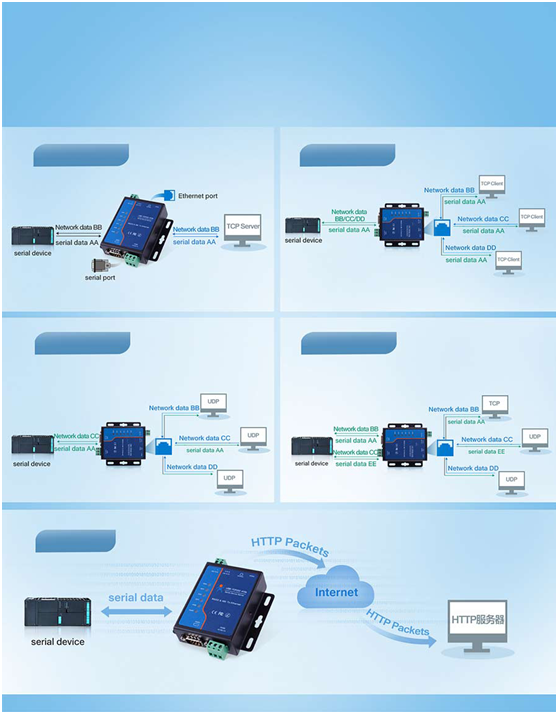 Registration Packet + Bi-directional Heartbeat Packet + Keep Alive
When ST-TCP410i works as a TCP Client, it will automatically send pre-registered packets for TCP Serverto identify this TCP. Network + Serial port heartbeat packet + Keep Alive,
maintain heartbeat connection with device terminals and servers actively, ensure the stability of the system.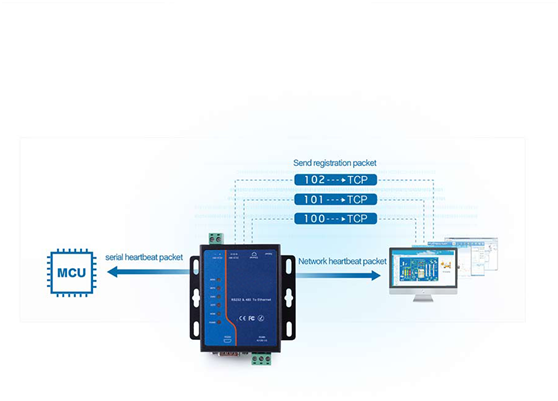 Characteristic Function Collection
Virtual COM
Solve the problem that PC software cannot
communicate with network and equipment as a serial port.
Identification of broken network, automatically wired
Solve the identification of dead links easily, automatic
reconnection, prevent data loss due to power outages,
disconnection.
Modbus gateway
Polling mechanism can solve the problem of
sticky congestion effectively, which is caused
by data concurrency.
Customize built-in webpage for users Web to Serial
Design built-in webpages according to project requirements
and realize webpage control, web page data acquisition
and other functions.
Application
Electrical Fire Network Monitoring
ST-TCP410I communicates with the RS232/485 serial port of the electric fire alarm, and transmits the alarm information to the cloud platform quickly to remind the staff to eliminate the fire.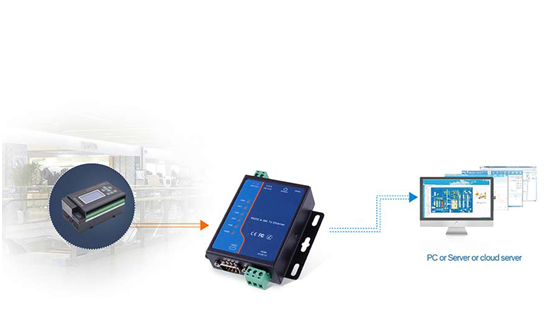 Smart Lighting Facilities in Factories and Mines Monitoring
The traditional lighting facilities in factories and mines are mostly controlling by people,
and cannot realization linkage between manufacture and monitoring, and lead to energy wasting. ST-TCP410I communicates with serial lighting equipment via network, it is convenient for lighting control and can initiative report the mistakes of the equipment.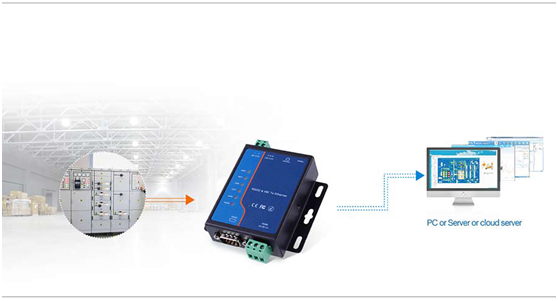 Water Supply System Monitoring
Recently the hoc communication of water supply system in waterworks is still based on serial,
and it is only suitable for single-machine operation and limited transmission distance, system maintenance is difficult. ST-TCP410i supports serial port to network, monitor the work of the equipment via TCP Server mode at any time.